Model United Nations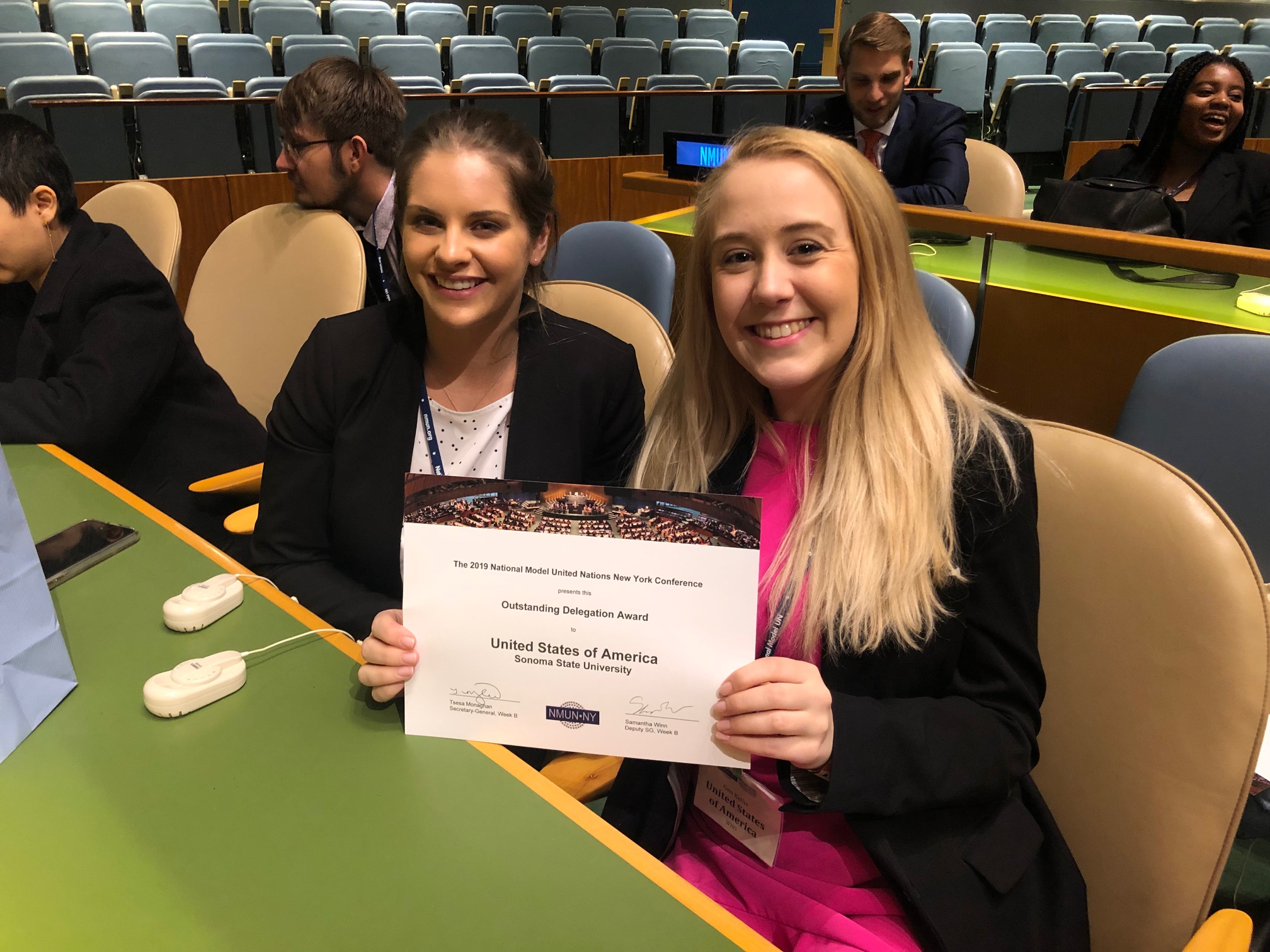 Sonoma State University has a rich and distinguished history of participation in Model United Nations. For almost 20 years, SSU has sent a delegation to the National Model UN in New York City. NMUN is a major annual academic simulation of the UN which works to educate participants about topics such as the structure and operations of the United Nations, key themes in international relations and global politics, the system of international diplomacy, and the mission of the UN itself. Students serve on committees from the General Assembly to UNESCO to IAEA to the World Health Organization and Security Council. 
During the trip, student delegates get the opportunity to visit the UN itself, and in past years have met with staffers of UN agencies such as the Department of Peacekeeping Operations, UNICEF, and UNAIDS. The delegation also typically meets with the Permanent Mission of the country they are representing at the conference, and the students get to hear from real-world diplomats.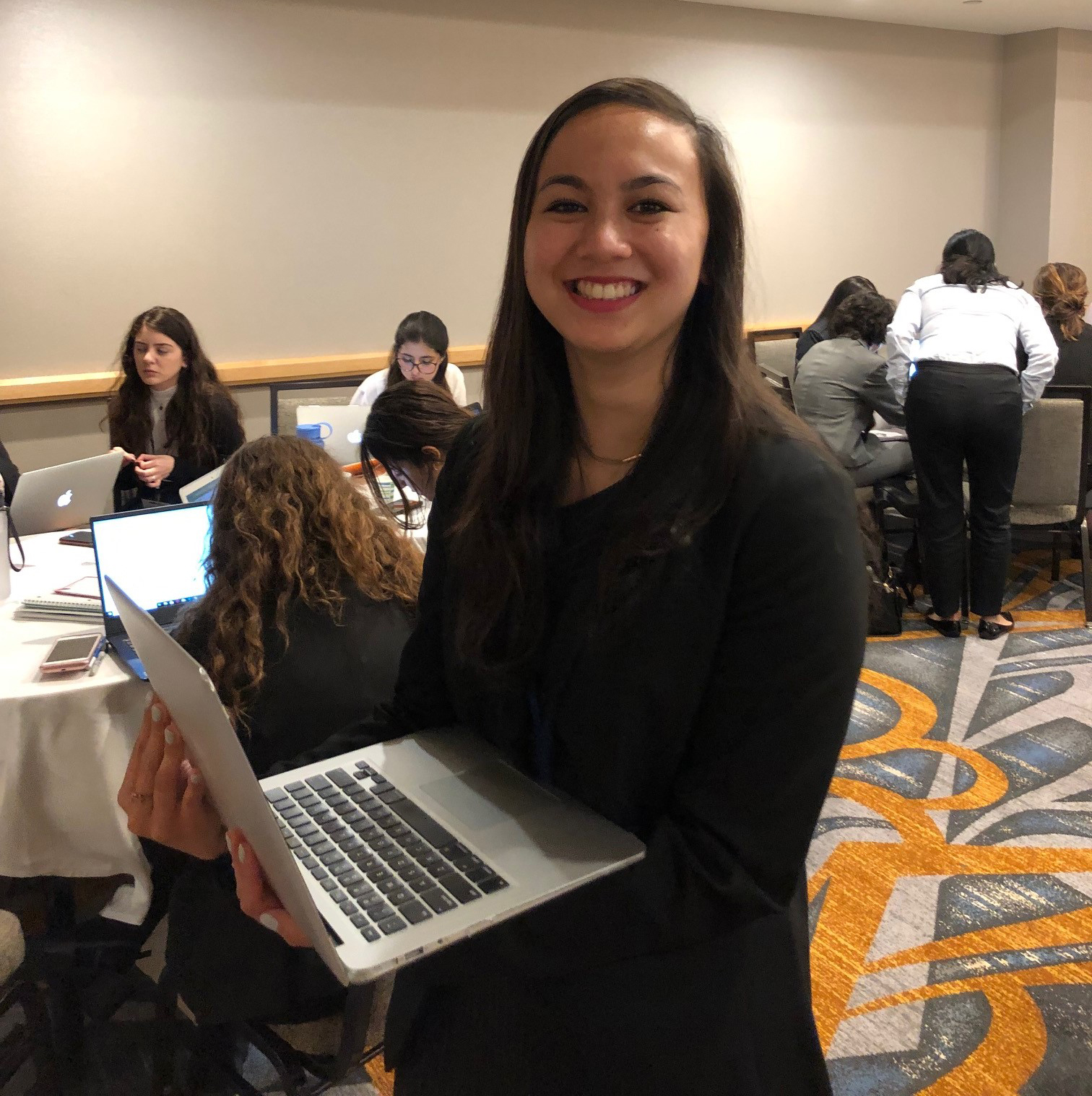 In the past eight years, the Sonoma State University team has been awarded Outstanding Delegation in 2019 (United States), Distinguished Delegation in 2018 (Iran), 2013 (both Serbia and Ukraine), and 2011 (Azerbaijan), and Honorable Mention in 2017 (France), 2016 (Ireland), 2015 (Nigeria), 2014 (Cuba), and 2012 (Venezuela). Our student delegates have won additional awards for best Position Papers in 2018, 2017, 2014, and 2013, and Outstanding Delegates in committee in 2019, 2018, 2017, 2016, and 2014, for a total of nearly two dozen awards in eight years. We have also had several MUN veterans return to serve on the NMUN staff at the conference in New York. 
There is both a course and club component to the Model UN experience at SSU. The class typically enrolls between 18-22 students, and each year between 4 and 10 MUN "veterans" (students who have previously taken the course and attended the conference in NYC) return to the delegation. Thanks to the generous support of SSU alum Mr. Davis Campbell (class of 1964 and MUN alum) and the Stuart Foundation, the Model UN delegates will be able starting in 2018 to attend one or two regional Model UN simulations during the fall semester to prepare for the New York City simulation. Applications for the course, which is offered every Spring, are accepted beginning in October of the preceding year. Active participation in the campus Model UN club is expected for all Model UN participants. Students from all majors and programs are welcome.
Interested students should contact the Model UN adviser, John Nardine.
Spring 2023 Applications are no longer being accepted. 
 
Spring 2023 MUN Application (PDF)
SSU Model UN Website, created by Niko Aiello
Watch the SSU at NMUN Video (2017)